FertigDeska Luxury – the real "queen" among our planks, designed with the thought of those especially appreciating luxury and unique aesthetics. The Luxury line was designed according to the newest global trends. Exceptionally wide and made out of the highest quality selected oaken planks constitutes the quintessence of perfection. It is noble and unique, still very functional. Its extraordinary durability and the possibility to apply it on floor heating come from its layered construction.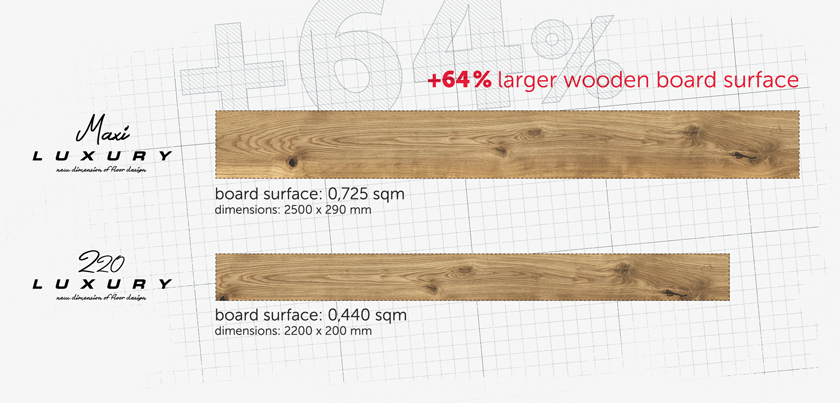 FertigDeska Luxury measurements: thickness 15 mm, width 180–200 mm, length 1500–2200 mm.
FertigDeska Luxury Maxi measurements: thickness 15 mm, width 260 or 290 mm, length 2000–2500 mm.